Marsha Wehbe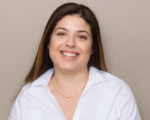 Property Manager - Residential Business Development
Always positive and enthusiastic with superb people skills, exceptional customer service and guaranteed enthusiasm, Marsha is a truly dynamic Property Manager. With a wealth of customer service experience, she is well known for creating win-win situations for all concerned. 
One landlord had the following to say about Marsha, "Marsha has been brilliant in sorting out problems, issues and other enquiries in relation to our investment property."
Having grown up in the local area, Marsha is totally familiar with her surroundings and knows how to get the right tenants for your investment property.
02 9759 6299
02 9759 9776
0413695495