Dina Nahas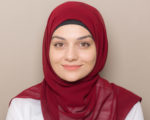 Property Manager - Residential Leasing Specialist
Positive, dedicated and happy to help home owners in her role as Property Manager. Dina always aims to deliver the appropriate level of service and understands how to successfully interact with customers.
An extensive background in leasing combined with a committed approach to customer service. Dina also has broad administrative skills and a real understanding in minimising vacancies and providing the appropriate solution. 
Dina has great attention to detail, is highly organised and is adept at multitasking, with a strong willingness to further her professional knowledge and thrives on the never ending challenges a property manager endures. 
Aware of the constantly changing nature of the rental market, Dina monitors market trends to ensure vacancies are minimised while maintaining the highest rental returns. 
97596299
9759 9776
0414218147